BuckView / MapView / SecurityView
All RECONYX cameras ship with our industry leading Image Management software. Our software allows you to geographically organize and access your images on interactive Google Maps™, helping you understand animal movements and behavior. You can add markers and drawings to your site and link images to specific geographic locations. The software is packed with features including:
Geographic image storage
Image tagging
PatternTracker automatic animal patterning
Slideshow viewer
Video builder
Personal Weather Display and radar overlays
Metadata viewer for RECONYX images
and much more...
Every camera includes a CD & license to download and install one of the following:
BuckView Advanced™ is included with all Outdoor series cameras.
Mapview Professional™ is included with all All Professional series cameras.
SecurityView™ is included with all Security series cameras
System Requirements:
Personal Computer (PC) running Microsoft® Windows 10, Windows 8, Windows 7, or Windows Vista
An internet connection is required to download and install the software
An internet connection is preferred when running the software but is not required
Download
User Guides
---
BuckView Advanced Software User Guide

MapView Professional Software User Guide
MapView Security Software User Guide
WeatherView
---
The interactive map toolbar includes a WeatherView Personal Weather Control: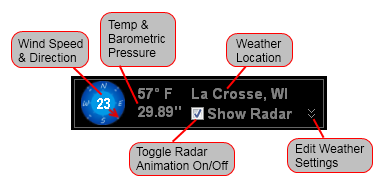 You can Edit Weather Settings to choose a new source location or view additional weather details: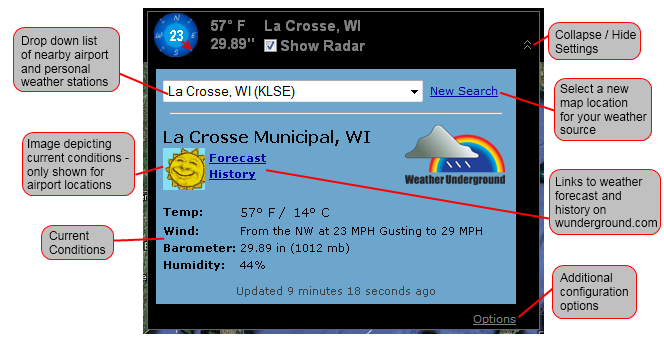 And you can Configure Additional Options:

PatternTracker Demo
---
PatternTracker
*
interactively maps out the pattern of your images in BuckView/MapView with just a few simple steps...
Import your RECONYX images into BuckView/MapView
Tag your images with your Hit List or Keyword values
Go to the PatternTracker viewer. Choose your Hit List or Keyword value and Start up PatternTracker.
Sit back and watch as the pattern unfolds based on the image times and locations
Click on the video below to watch a demonstration
* This feature is limited to RECONYX images only
Feature Comparison
---
BuckView Advanced™
MapView Professional™
SecurityView™
* This feature is limited to RECONYX images only
Patterning Bucks with RECONYX
---
The team at GrowingDeer.tv has put together a great article and video presentaion about how they use BuckView / MapView to tag and pattern bucks.